BT0008 D.I.Y DECORATION PEN (3 PCS IN SET)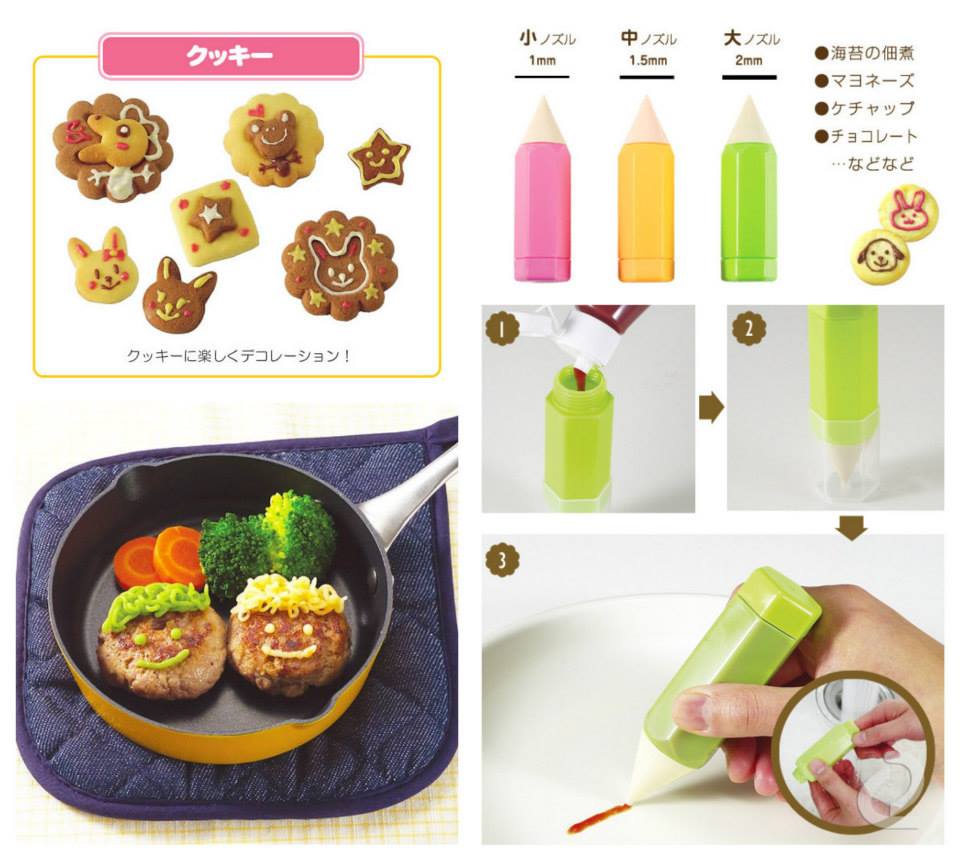 The price is 1 Set of 3pcs

With drawing pen it 's easy for us to draw / write according to our will on the food medium.

We can create bento rice, bread, cookies and fruit, so that it makes anything served uniquely interesting.

There are 3 sizes of bottle mouths that can be adjusted to what liquid to fill. It can be chili, mayonnaise, soy sauce, mustard, liquid chocolate, condensed milk etc.
---